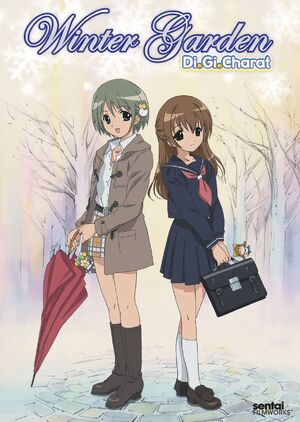 A little romance story during winter in the Earth. Dejiko is 20 years-old and Puchiko 15 years-old and don´t use -nyo nor -nyu at the end of the sentences or have eye beams anymore. Dejiko is no more lazy, selfish, aggressive and desiring for fame, which is typical for her personality (the only other series where she acts against her character, is the prequel of all series, Panyo Panyo Di Gi Charat). Rabi en Rose has just a cameo and Gema doesn´t appeare at all.
Dejiko works hard in a cake shop. One day she falls in love with a guy named Takurou Senba who gives her an umbrella in a park. Can he feel the same for her too?
Characters (in progress)
Edit
Dejiko
Puchiko
Takurou Senba
-
Rabi en Rose
Community content is available under
CC-BY-SA
unless otherwise noted.